Exciting shops and exquisite cuisine have arrived at Mira Place!
Meet Fresh (Shop 206, 2, Mira Place 1)
Sister and Brother Fu grew up in a family which has been farming for generations in the Feng Yuan District of Taichung, Taiwan. Using selected ingredients and traditional processes, they made soft taro balls and delicate herbal jelly desserts. They adhered strongly to the belief to serve customers the best tasting desserts and believed sincerity to be the key to customer's satisfaction.
---
Cabin Crew Coffee by Holly Brown (Shop 228, 2, Mira Place 1)
Cabin Crew Coffee by Holly Brown is a café and wine bar restaurant that consist of superior service and classy environment. At Holly Brown, each coffee origin is roasted to its full potential to make the best cup of coffee. In addition, variety of delicacies prepared by our chef will delight you a lot. The great hospitality, premium coffee, comfort dishes with good wines highlight our aim of delivering the best place and experience for dining.
---
MUTA Restaurant by ATUM (Shop B131, B1, Mira Place 1)
At MUTA, we're embodying that sensory shift as best we can, through the simple act of slow living. You'll feel it as soon as you step away from the hustle and inside our restaurant – your everyday stress fading away at ease and nothing but humble pleasures, served up and dished out with you in-mind. Here, it's about eating well to live well – a philosophy we share with two enduring global cultures, on opposite sides of the world: the wabi-sabi of Japan and Italy's la dolce vita. We're fluent in both, connecting modest desires with a lust for life, where the minimalist (im)perfection a few incredibly fresh ingredients blend together in comfort food harmony.
---
SKULLPIG (Shop G28, G, Mira Place 1)
SKULLPIG – Korean No.1 Yoga & Athleisure Apparel. Everywhere, every wear. All products are 100% made in South Korea. SKULLPIG's various signature series are comfortable, breathable, and supportive. Having an ideal lifestyle with SKULLPIG together!
---
CITIZEN (Kiosk LG-C, G, Mira Place 1)</strong >
CITIZEN WATCH is a true manufacture d'horlogerie with a comprehensive manufacturing process that extends from creating a watch's individual components to its final assembly. The company operates in more than 140 countries and regions around the world. Since its founding in 1918, CITIZEN have held the belief of "Better Starts Now" — that is, no matter who you are and what you do, it is always possible to make something better, and now is the time to start doing it.
Sharing this belief, we have made watches, invented and improved technologies and explored the future of watches such as our proprietary light-powered Eco-Drive technology and state-of-the-art satellite-synchronized timekeeping.
---
I-PRIMO (Shop G17&18C, G, Mira Place 1)
I-PRIMO, the largest wedding ring specialty brand in Japan, established in 1999. While the brand philosophy is "making PRIMO (the best) dreams into PRIMO (supreme) happiness in the shape of a ring", with over 20 years of experiences I-PRIMO provides large varieties of engagement ring and wedding ring designs, personalized customer service by conscientious and knowledgeable staff, along with after-sales support available not only in Japan but also at all branches in Mainland China, Taiwan, Hong Kong and Singapore, providing the most ideal and destined wedding rings for all couples.
---
ONE BOY (Shop G31, G, Mira Place 1)
ONE BOY – Taiwan's leading brand of lightweight functional clothing.
In 2008, ONE BOY has paved the way as the leading brand of lightweight functional apparel in Taiwan. ONE BOY embodies the unique qualities of boys – adventurous, passionate, and yearning for freedom. From carefully selected fabrics to design and tailoring, every detail is meticulously inspected to provide an unparalleled comfortable wearing experience. Every piece of clothing is designed to face the challenges of four seasons adventure. Clothing is not just a product for us, it is a belief, a passion for life. We accompany you through daily challenges and even as the environment changes rapidly, what ONE BOY pursues is still the same.
---
THE ASH (Shop G07, G, Mira Place 1)
THE ASH, a premium headwear store founded in 2003. Dedicates to phase in headwear cultures and products from Hong Kong and all around world over 17 years. Rooted in Hong Kong, THE ASH has always been supporting the promotion of our local headwear brands, and keep looking forward to collect more stylish headwear products. Currently, THE ASH is the official dealer of over 10 international and regional brands.
---
Bake Your Own (Shop B126 – B130, B1, Mira Place 1)
Have you ever tried out the special experience of self-service baking studios in Hong Kong? The culture is derived from the small houses in HK and people's need of an equipped co-working kitchen to do some baking. You can find traditional Chinese baked goods on our menu, where you can "bake your own" by following an electronic-instructor. There will also be assistants onsite to help you if you need them. Come join a Hong Kong style co-baking workshop!
---
Classic Beaute (Shop 272, 2, Mira Place 2)
Classic Beauté has always been adhering to the business philosophy of [professionalism, caring, peace of mind, and effect]. For every guest who comes to Classic Beauté, we hope to strike a balance between [guest self-needs] and [professional evaluation].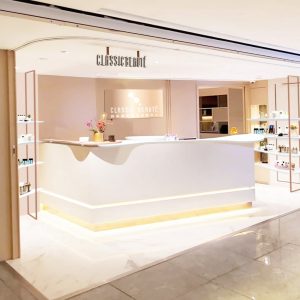 ---
Macchiato Recipe (Shop 236, 2, Mira Place 1)
We are founded in 2021 and based in Hong Kong, our carefully curated selection of Ready-to-wear features items that are not only stylish but also of great quality. We believe that good design and quality should not be defined by price, which is why we sell items at different price points, as long as they meet our standards. At Macchiato Recipe, we believe that there is no conflict between Slow and Fast Fashion. We understand that there is a growing movement towards slow fashion, which focuses on ethical and sustainable production. While we fully support this movement, we also believe that fast fashion can coexist with slow fashion. By incorporating slow fashion practices into our fast fashion approach, we can make a positive impact on the environment and society. We strive to work with different brands worldwide who share our values.
---
Biocare Beauty (Shop 285, 2, Mira Place 2)
Since the establishment of the Group in 2019, we have always been committed to "putting the customer first and caring for each and every customer". We aim to make every client look better and healthier from the inside out. We have a professional and experienced team who offer a wide range of professional skin care, breast lifting, hair removal, slimming and body contouring services, and traditional Chinese beauty services using our unique techniques and latest beauty equipment. We have just been awarded the Best Professional Beauty Salon 2022 by . Our mission is to be "more professional, more attentive and to make our customers look pretty and healthy".
---
Houses Shop (Shop 235, 2, Mira Place 1)
First established in 1998 at Tsim Sha Tsui, where one of the busiest areas with full of fashion shops in Hong Kong. Throughout the last two decades, we have evolved and pushed into new territory whilst staying true to our core beliefs. And now it is more focused on the traditional British style goods. Our vision is to provide high quality British & Europe goods, especially for wearing and grooming. Our philosophy is simple, to supply best products with best services. We are passionate about the brands we stock with a carefully considered collection of Clothing, Luggage, Accessories and Footwear.
---
The Preface (Shop G05, G, Mira Place 1)
Founded in Hong Kong in 2015, The Preface, adheres to the principles of "natural origin, hypoallergic & efficient, and made in Hong Kong", is the very first 100% natural personal care brand in Hong Kong dedicated to developing products for Hong Kong skin. Taking into account the weather in Hong Kong, The Preface blends high-quality ingredients, natural essential oils, precious Chinese medicines, active peptides etc., with top penetration technology. Subverting the saying that "natural products are inefficient", we are devoted to developing 100% natural and efficient products for Hong Kong people, as we truly understand the need of Hong Kong people's skin more than foreign brands do. The Preface owns our dust-free factory in Kwai Fong. All products are free from steroids, mineral oil, paraffin, silicon, synthetic fragrances, colourings or harmful preservatives, proudly made in Hong Kong without animal testing.
---
Ciel de Bethleem (Shop G26, G, Mira Place 1)
Welcome to CIEL DE BETHLEEM, a boutique specializing in high-quality clip-on earrings and jewelry. We are dedicated to providing our customers with the finest selection of exquisite pieces. Our products are designed with the principles of comfort and painlessness in mind, to ensure that wearing our pieces feels effortless and exudes confidence.
---
DIDIER DUBOT (Kiosk L1-B, 1, Mira Place 1)
DIDIER DUBOT is a French inspired luxury jewelry brand that embodies the essence of a woman's 'Sensuality' and 'Charm'. The brand decorates its collections with 14K Rose Gold and Natural Stones to compliment and illuminate the beauty of a woman.
---
Samuel Ashley (Shop 133, 1, Mira Place 1)
Samuel Ashley is a Hong Kong-based brand of leather goods founded in 2008. Devoted to exquisite craftsmanship with a great passion and penchant for leather, the label designs and creates leather pieces to tell stories of two characters — Samuel and Ashley. Samuel represents leather accessories of men while Ashley, speaks for leather accessories of women.
---
Coolistic (Shop B103, B1, Mira Place 1)
Selecting unique artisan products from Japan and all over the world, Coolistic is a lifestyle select shop to let you finding your soul and life. In our shop, you could find a product having a minimal design with a long history and story from the creator. Or you could just find something that is cute and funny to give you and your home fully charged with joys.
---
Sher Brace (Shop 286, 2, Mira Place 2)
Founded in 2017, Sher Brace is a local Hong Kong lingerie brand where functionality meets fashion. Knowing that breasts come in different shapes and sizes, Sher Brace's mission is to " tailor-make functional lingerie" for women, catering to every body in her " made-to order" lingerie offering with the professional one-on-one fitting service. Alongside with the emphasis on functionality to bring the best condition of your breasts, the brand also strives to create lingerie of timeless and contemporary design.
---
Lowrys Farm (Shop 108, 1, Mira Place 1)
With "She follows her own feelings" as the concept, LOWRYS FARM cheers all women on with fashion items that are so trendy you want to "wear them now" and so standard that you want to "wear them for a long time."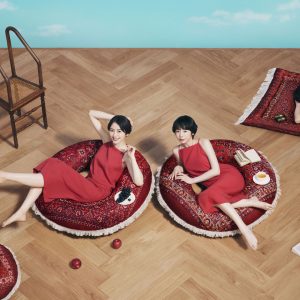 ---
White on (Shop 131, 1, Mira Place 1)
White on is a jewelry & home decoration brand founded by Hong Kong designers. We believe that crystals carry the energy given by nature for thousands of years. Through White on's unique interpretation of crystals, we hope everyone will have personal character and get your own luck.
---